2016 was a tough year in many ways, but (for me) it was a great year for books. I read 39 according to Goodreads, and here are my top favorites:
I can't begin to describe how much I loved this book. I've gifted it twice, and will continue to. I sobbed, I smiled, I reflected on all the ways we don't appreciate the beauty and fragility of life. A billion stars.
As a lifelong Catholic, this book rocked my world. Literally. I have a totally new understanding of the gospels and the interpretation of the New Testament. Fascinating on every level.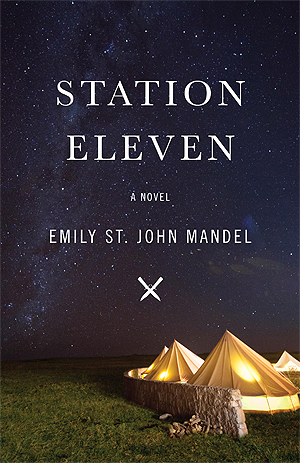 Dystopia is not my genre, but this book got so many rave reviews that I couldn't pass it up. Clever and insightful and very well done. I loved the writing style– just beautiful.
Usually when a book gets as much hype as The Girls does, I find myself disappointed. This book was just beyond fantastic for me, from the phenomenal writing to the really nuanced story that was just enough historical and just enough fiction. I loved it.
This book is not for the faint of heart. It is crushing, and deeply difficult to read. But in a year of being obsessed with the musical Hamilton, and with all the complexities of that time and the very troubled history of our nation, this book is beyond important and was a real eye-opener for me.
Base on the feedback from Goodreads, I get the sense that there are two types of people: those who find compassion for the parents/perpetrators of violence, and those who don't. There is very little wiggle room with A Mother's Reckoning— she puts it all out there. What she knew, what she didn't know, what she wished she knew about her son and the Columbine tragedy. As a mother and an educator, this book will stay with me for a long time.
On my Christmas wishlist was the complete set of Harry Potter– and I got it! I have lots of reading to do, and will get started right after Grief is a Thing with Feathers, which is haunting and beautiful, too.  I'll be recommending it to all the poets in my life!